When I'm using the info box, and I want too duplicate a motif to show a repeat, the width and height isn't moving to show how far I am going down on the workspace. Like how many inches it is moving down.

Does anyone know how to fix this problem? This is the first time this has happened to me.

I will be forever grateful!!!
Hello I am new here and I have a problem I am having with Photoshop.
http://i.imgur.com/yYF2q.gif
I created a base for a layout and I need to put the animation in it, maybe blending it a bit. Ho can I do it?
I have both Photoshop and Imageready.
Hi guys! can you tell me how to do this?
I have a question.
sometimes..and really just sometimes I just can't change the selective color.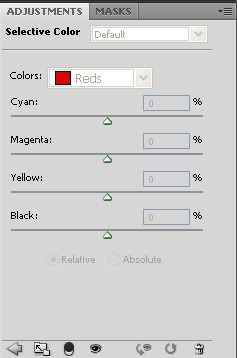 I can change the settings for red but I can't choose another color o.O
so if anyone knows on what that depends PLEASE help me!!!
thank you <3
Hey guys (:


back in the time you did got adobe image ready.
But now we don't got that programm anymore for Photoshop CS3.

Well I can open of course a GIF animation but only with the first layer.
No animation at all -_-


So how the *** can I edit animation gifs with PSCS3?

hopefully someone can help me out.
Hello,


I am having trouble making a clipping path and getting image out from backgrounds. I use the pen tool, save the path and when I go and Load path as selection it gives me a "Warning: no pixels were selected". Don't know why it's not working because I fallowed 3 tutorials and keep getting the same warning pop up. *shrugs*


thanks!
Hi everyone *waves*
musiclovers
and about died when I saw the header! Would anyone be able to give me an idea or direct me to a tutorial on how to achieve an effect like that? I appreciate it, thank you so much!
Hello! Sorry if this is obnoxious, but I wandered over to
I'm looking for a tutorial on how to make screencaps look better (brighter, sharper) etc. There used to be one but it said "Entry no longer exists"
I just downloaded Adobe Photoshop CS and am really frustrated and overwhelmed. I'm looking for a tutorial on how to turn a large image into a 100x100 icon. Like how to get it cropped, to get one face in an icon...